Adult Community Programs
20th Annual Spring Birding Course
with Scott Surner
Have you wanted to bird? Do you love birding but don't get out enough on your own? Then this course is for you, join other birders and the amazing birder Scott Surner for this spring course of going to all the best spots to see all the coolest of birds! This is an intensive course through the spring with many wonderful hours of field trips around New England.
For ages 12 and up. Space is limited to 15 birders. Cost Sliding Scale $750, $700, $650, $600.Class Schedule:
Feb 4th-Local- 7:00-12:00. Kick off the spring class- Winter specialties in the Valley.
Feb 24th-26. Coastal Trip Weekend. Weather permitting of course. Either the North Shore or Cape Cod.
March 4th- 7:00 AM- 12:00 – Local. Returning Waterfowl and late-season winter birds.
March 11th- 7:00-12:00. Local. Waterfowl.
March 18th – 7:00 AM-12:00. Local. More waterfowl. (Hatfield/Turners Falls Area)
April 1st- 7:00-12:00. Local
April 8th- 7:00 AM- 12:00. Local
April 15th- 7:00 AM-12:00. Westover and Tilley Street, Ludlow. Upland Sandpipers, Eastern Meadowlark, early warblers, Rusty Blackbirds?
April 29th- Plum Island. 5:00-Dusk. All Day. Waterfowl, early shorebirds, warblers etc. Last year we encountered a huge flock of Glossy Ibis at the end of the day, over 120 birds. Bring lunch.
May 6th – 6:30 AM- 12:00. Amherst Area. Migration starting to kick into gear. Warblers, Vireo's etc.
May 13th- 6:30 AM-12:00. Mt. Holyoke. Breeding Cerulean & Worm-eating Warblers.
May 20th- 6;30AM-12:00- Local. Amherst/Hadley Area. Migration at its peak! Warblers, Flycatchers, Vireos, Sparrows etc.
May 27th- NO Class. Memorial Day Weekend.
June 3rd- 5:30-12:00. Southwick Wildlife Area. Grasshopper Sparrow, Eastern Meadowlark, Indigo Bunting, and Prairie Warblers to name a few.
June 8th- 11th. Connecticut Lakes, Moose Bog, and a new stop in New Hampshire to look for Bicknell's Thrush. More details to come, but we'll need to make motel reservations in February. Last year's trip to this area was very successful. Many species of breeding warblers, Philadelphia Vireo, Canada Jay, Spruce Grouse, American Bittern, Wilson's Snipe, Cliff Swallows, etc.
Registration opens Friday, January 20 at 9:00 AM
Fireside Chats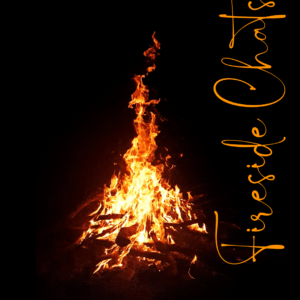 Fireside Chats are back! We invite you to join us fireside at the Hitchcock Center's Living Building in March and April for our 2023 chats.
They are a great way to enjoy the beauty of a crisp, early-Spring evening and join in engaging conversations on nature-focused topics around a fire with hot beverages and hearty snacks.
Wednesday, March 29: Spring Peepers and Wood Frogs, with Hitchcock educator Katie Koerten
Thursday, April 27: Stories of Indigenous Place and Spirit, with Nolumbeka Project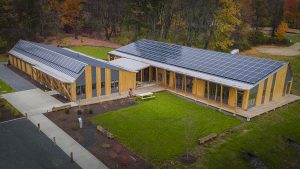 Building Tours for Classes or Groups 
The Hitchcock Center is the 23rd building in the world and the 4th in Massachusetts to achieve the Certified Living Building designation! The building is designed to model systems in nature- it is net zero energy and water, has composting toilets, and has been made with responsibly sourced non-toxic materials. Find out what makes our building a special teaching tool empowering visitors to ask, "what does sustainability look like in the built environment and in my community?" Using Zoom, we'll explore the systems and features of the building. Bring your questions so we can learn together. Tours typically last from 1-1.5 hours and have a sliding scale fee of $50-$100.  Please email casey@hitchcockcenter.org to schedule a tour.
Cancellation policy
Cancellation policy for Hitchcock's seasonal programs: You may cancel your registration for any of our programs up to a week prior to the program's start date to receive a refund minus a 10% administrative fee.  If you cancel within 7 days or less of the program's start date, we cannot offer a refund unless we are able to fill your spot in the program.