Enchanted Forest: Nature's Myth Busters Photo Gallery
By Jessica Schultz
October 27, 2015
We had so much fun with the Nature's Myth Busters theme during Enchanted Forest! With this year's characters Batilda the Bat, Goldenrod and Ragweed, Groundhog and Worm, Porcupine, Tom the Toad, and Worry the Worm, adults and children alike learned about our wild friends…and tested our knowledge as well!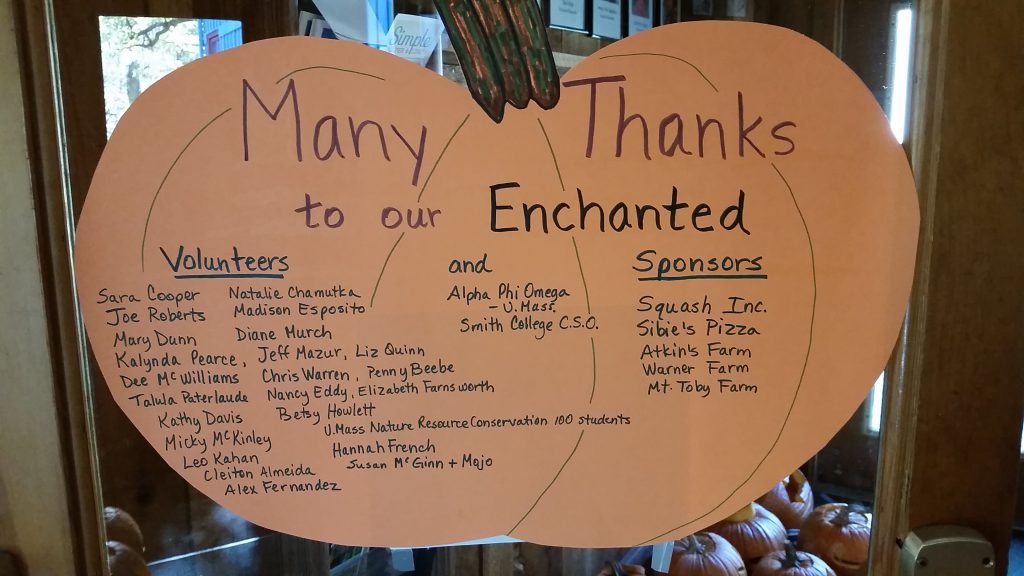 We especially want to thank all of our volunteers, students, farms, businesses and organizations, who donated everything from creativity to pumpkins and pizza to make the Enchanted Forest a success! We couldn't do it without you! Thank you all.
Check out the video links and photos in the gallery below and enjoy your memories all over again! We look forward to seeing you next year!
Meet a few of the characters all over again!
Isabella "Woolly Bear" Tiger Moth Caterpillar
Pumpkin Carving 
Enchanted Forest
Jessica Schultz is Communication and Capital Project Coordinator for the Hitchcock Center. She guides on-going media relations, website and social media, publications, marketing planning and photography. She also supports the Executive Director and building committee in planning for a new environmental learning center.
Click here
to return to full list of blog entries. Or chose a specific Blog category below.
Blog categories