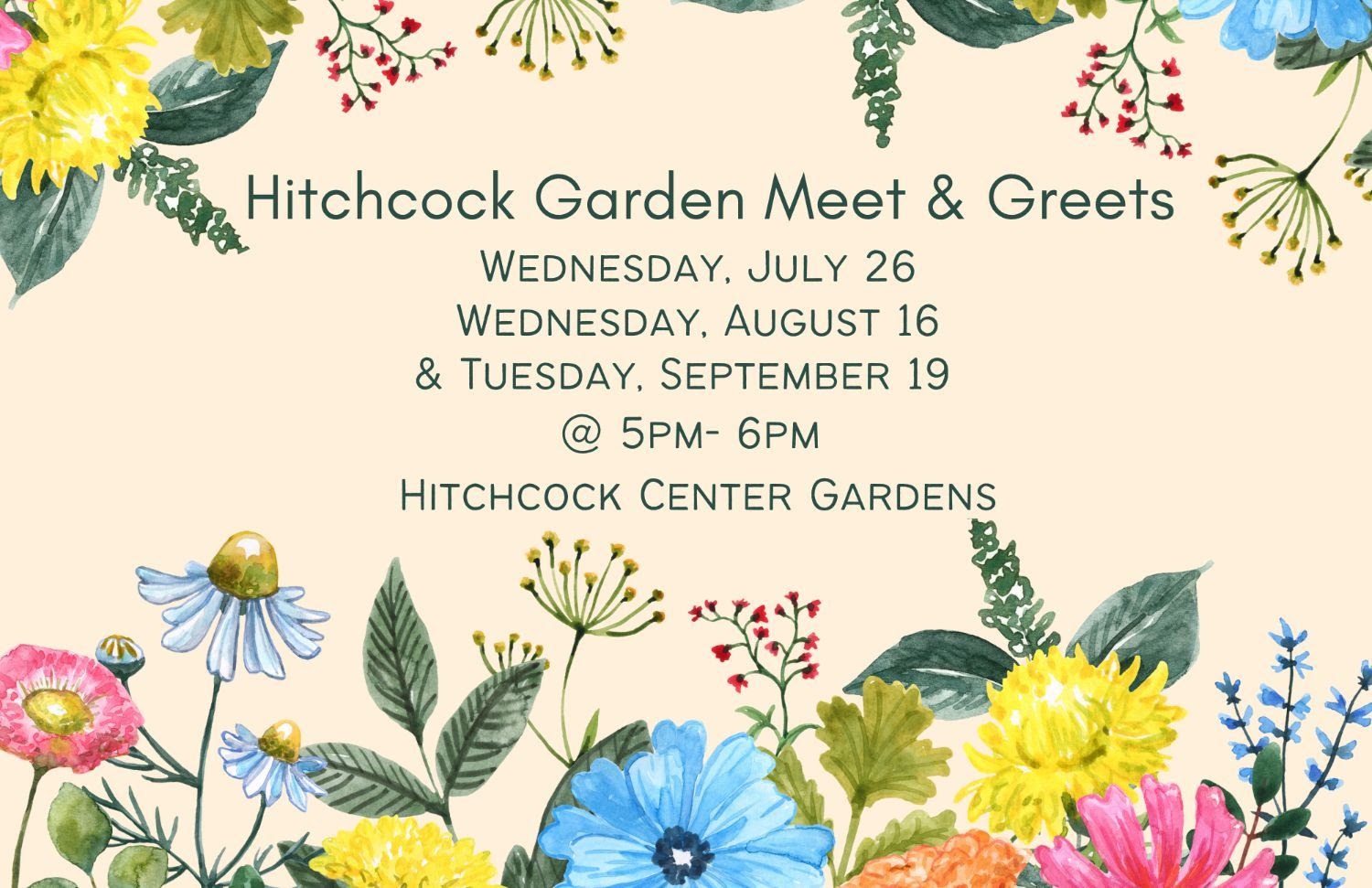 Wednesday, July 26
Wednesday, August 16
Tuesday, September 19
5:00 PM – 6:00 PM 
Join us for a community meet and greet and enjoy the Hitchcock Gardens on a summer evening. There will be garden refreshments, and an update from Executive Director Billy Spitzer about the impact of Hitchcock Center programs in the region.
RSVP Shelly@HitchcockCenter.org or call 413-256-6006 to reserve a spot.