Virtual Saturday Family Science Series
Saturday Science is taking a break in August, but will return this fall with a new series of interactive science themes. Check out our previous themes below.
In this virtual series, we will explore a different topic and focus on how young learners can think scientifically. In each session we'll highlight one of "The Tools of a Scientist" which include; observation, hypothesizing, experimentation, and data recording. We'll practice these science skills and investigate the world we live in by studying plants, animals, water, and air. While there will be activities to serve different ages, this series will focus on younger learners from ages five to eight.
Live half-hour interactive Zoom class for young children ages 5–8
Saturdays at 10am with Aemelia Thompson, Hitchcock Environmental Educator

Please pre-register prior to each class using links below to receive your Zoom invitation and recommended at-home activities to explore prior to each class

Suggested donation: $5 per child
Metamorphosis
Saturday, June 27, 10-10:40am
Suggested donation: $5 per child   
Maximum group size: 16 children     
We all go through changes in our life, but metamorphosis tops any changes humans can do. Butterflies, frogs, millipedes — all of them experience this incredible process. Learn about the life cycles of our metamorphosing friends at this Saturday Family Science.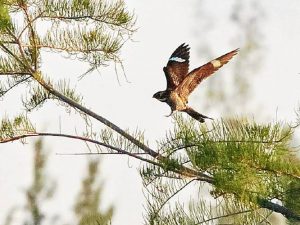 Predator and Prey
Saturday July 11, 10-10:40am
Suggested donation: $5 per child   
Maximum group size: 16 children 

Trying to survive out in the wild can be a tough job for any animal, whether you're a fox looking for a mouse to snack on, or the mouse hiding from the fox! Predatory animals have to hunt other animals for their food and their prey must be smart to avoid them. Both have their place in the ecosystem. Come learn more about the importance of predator and prey at this Saturday Family Science program.
Life Underground
Saturday, July 25, 10-10:40am
Suggested donation: $5 per child   
Maximum group size: 16 children

Does a hole in the earth sound like a comfy place to live? To some animals it absolutely does! Living underground takes serious work but it is also a place many animals make their homes or live out their whole lives. Many of the animals that use the earth as their dwelling live right here in Massachusetts. Come dig in with us!